Guides in Dalarna
Fishing Guide in Venjan
Significantly improve your odds of successful fishing in and around Venjan, Dalarna.
Nordic Footprints
Guided fishing near Sälen and Särna in northern Dalarna, river Fuluälven
Bengtsgård
River Dalälven, Lake Bysjön. Complete fishing packages with accommodation, guides, boat and permits.
Flyfishing in Sweden
Brown trout fishing in river Lungsjöån.
Säfsen Resort
Guided sportfishing inside Säfsen sportfishing area
Älvdalen Fishing Center spin- and flyfishing in fishing waters in the Älvdalen FVO.
---
Fishing Guide in Venjan
Have you never fished or a hard time getting that bite you are looking for?
Andreas helps you, no matter if beginner or amateur with casting techniques, tying good knots and choosing the right lure.
Depending on what fishing package you choose we will fish some beautiful ponds around the lake Venjan from shore, or fish the main lake on my fishing boat.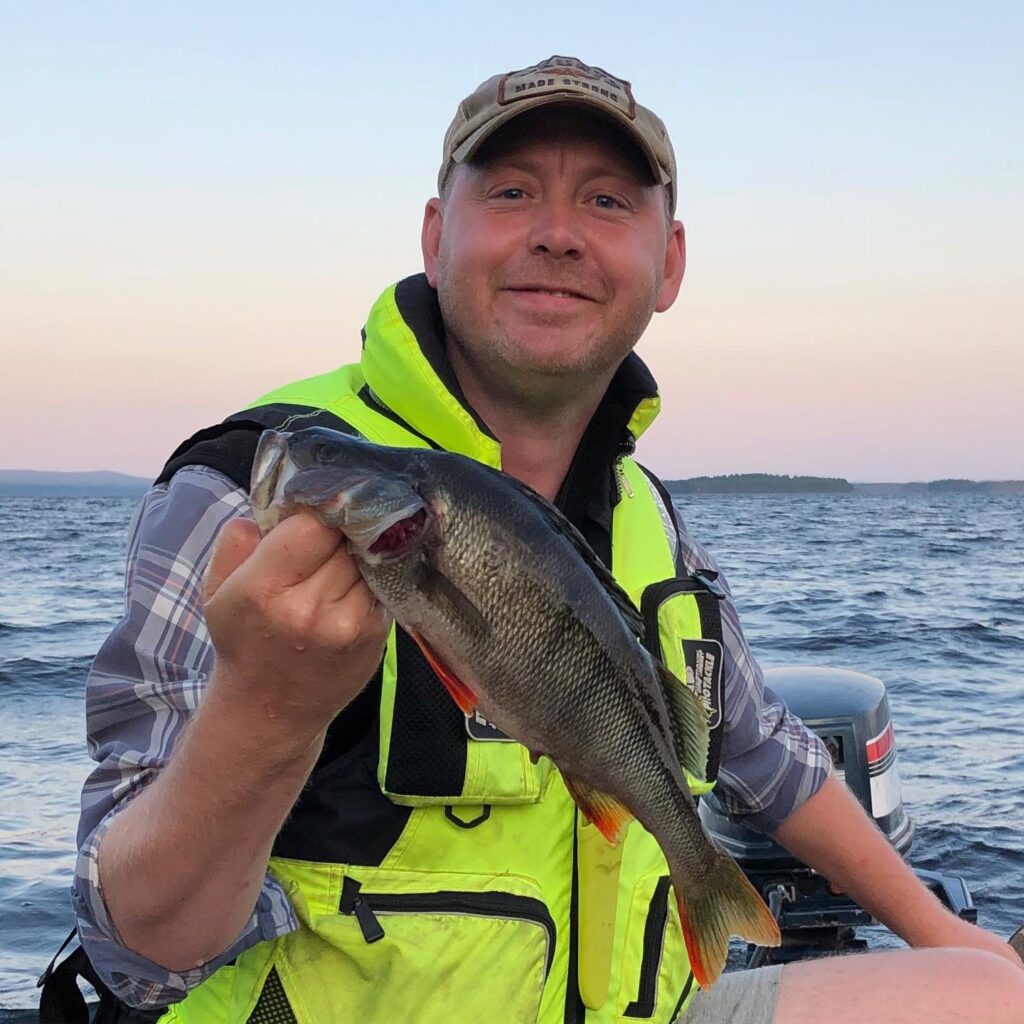 To make holidays in the Venjan area is an experience above the usual fur you who seeks the calm and genuine. Here we have breathtaking nature, exciting, rich fishing areas, curvy canoe trails, historic hiking trails and medieval farming grounds. Venjan might just be that unique hidden spot you were looking for.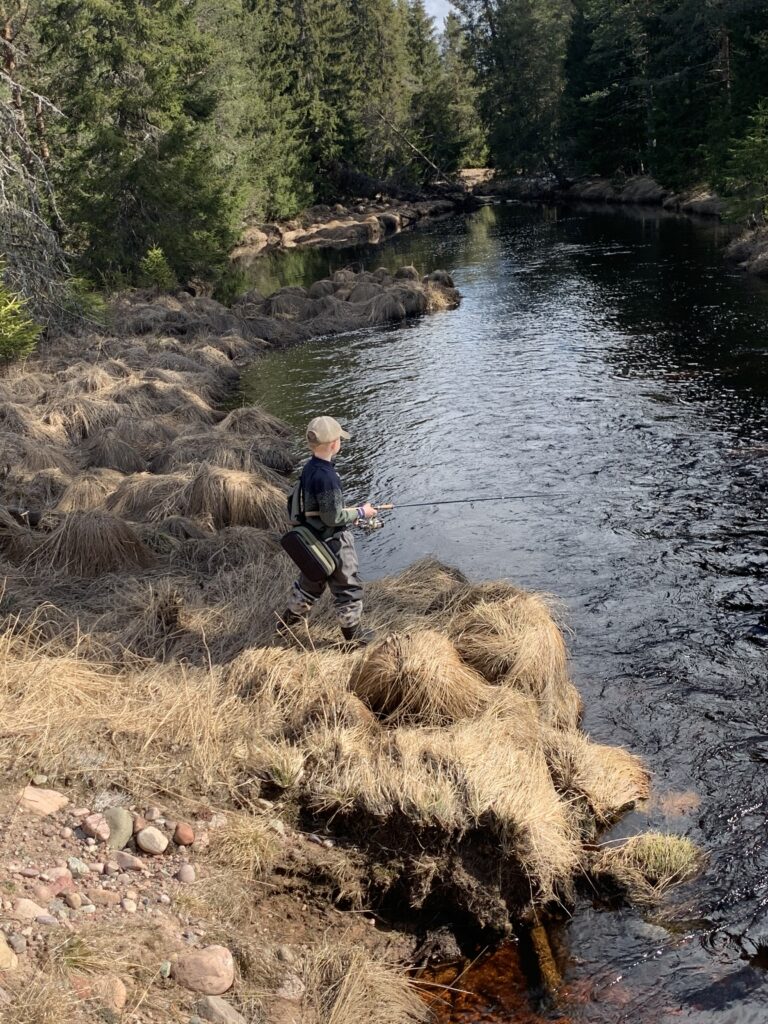 Examples of Fishing Buddy's fishing packages:
Beginners course 3 hours
Whole- and halfday tour 4/8 hours
Family adventure – 5 hours
Company/Business event
Depending on the package, lunch, coffee and snacks are included. Usage of equipment like rods, lures, lifejackets are included in the price.
Book at http://fishingbuddydalarna.bokadirekt.se

Facebook: @fishingbuddydalarna
Instagram: @fishingbuddydalarna
Contact: 0790- 52 86 60 guide@andreaskratz.se
*Fishing license is not included in the price.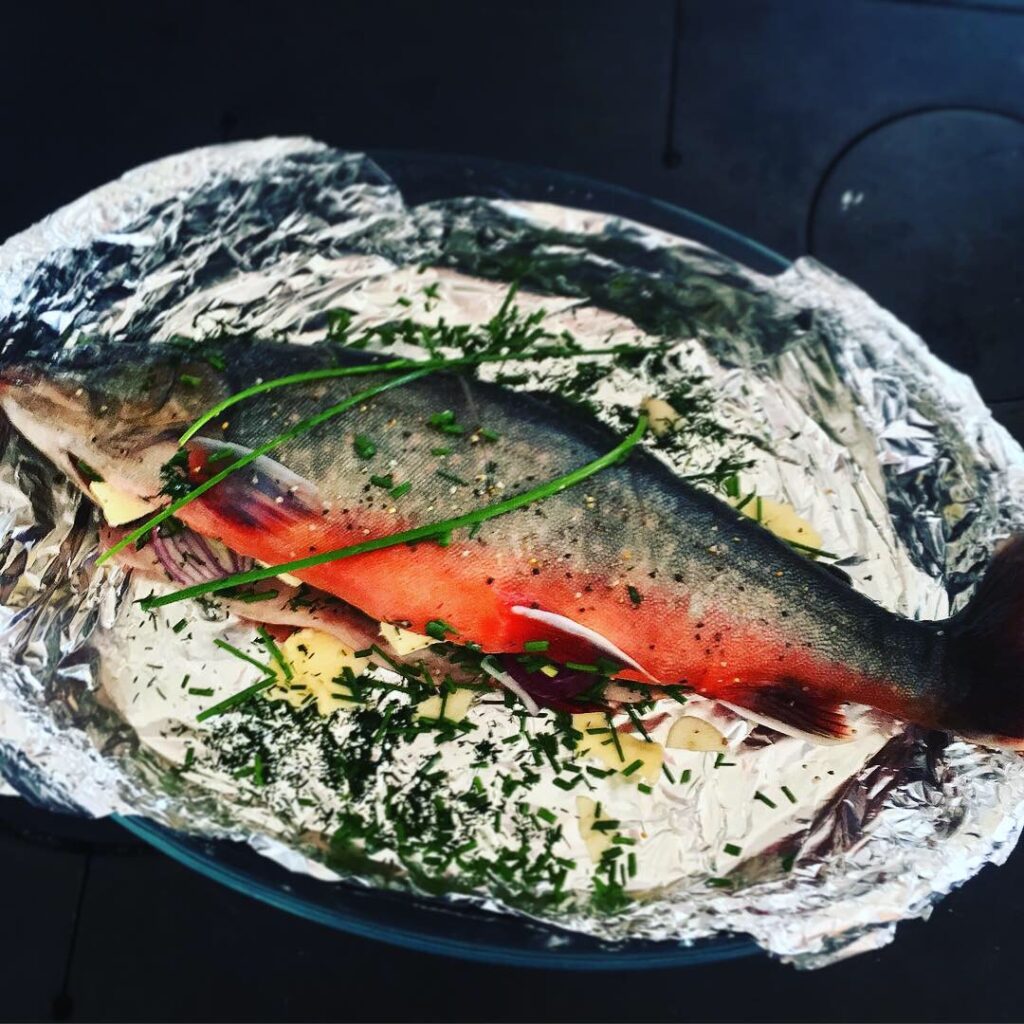 ---
Nordic Footprints
Experience fishing in northern Dalarna!
We arrange hunting, fishing, trekking and much more in northern Dalarna. You find us on road 311, between Sälen and Särna, in a small community called Husvallgölen.
We offer set packages, ready for you to experience. Or, you can create your own adventure.
Sweden has many rivers, streams and lakes offering perfect fishing for the sports fisherman. Fishing pressure is low and there is good fishing for trout, grayling, pike and perch. We can offer you fishing packages in Särna, northern Dalarna in Sweden
Fishing camp in Northern Dalarna
Do you love fishing? Do you want to live comfortable just 30 meters from the fishing water? Do you want to fly fish in running water for grayling and trout and also in lakes for pike and bass? Do you want a warm wood fired sauna everyday after a long day fishing?
If your answer is yes to these questions, we recommend you to take along your friends and book our fishing camp now. You can book the camp with guide all days with full board or maybe you just want a guide the first day and then be on your own. You can also book only accommodation.
Our fishing travel packages:
Fishing Trek on Fulu mountain
Join in on a great fishing trek on the Fulu Mountain. This 4 day trek starts with a short trek up on the mountain where we will make camp. The rest of the day will be spent fishing and finally a well deserved dinner. During the upcoming days we will make day tours from the base camp. Depending on the fishing we might move the camp. During the trek you will have the opportunity to fish for char and trout. Accommodation will be in tent and the guide will prepare all meals.
Wilderness fishing in Rogen area
Fishing adventure for you who want to experience fantastic adventure in virgin and unique nature in the south of Jämtland. We fish for trout, char and grayling in crystal clear lakes.
Mountain area fishing in Lappland
The journey for the experienced flyfisherman who wants a fun challenge.
Belly Boat fishing in Lappland
Join us on an exciting journey where we live next to the water and fish for trout and char from land and belly boats. We camp next to the water, but it is also possible to hike up and fish in streams and lakes that are further away.
Ice fishing trips
We can arrange half or longer ice fishing trips. Depending on your wishes we can use scooter, dogs (cross ski – nordic style) or skis.
More info on page: www.nordicfootprints.se
Nordic Footprints
Husvallgölen
SE-790 90 Särna
Sweden
Phone: +46 (0)280-84085 or +46 (0)703-749074
E-mail: info@nordicfootprints.com
---
Älvdalen Fishing Center
You find us at Älvdalen Camping, which is clearly signposted from Rv 70 in the center of Älvdalen. We are located in a red cottage with white corners and river Österdalälven nearby, this river is our pride, flowing only 100 meters from the door. During high season open 7 days a week and with us you will find what you need to succeed in your fishing in Älvdalen and surroundings.
Guided tours, Courses, Tackle shop, Information, Fishing permits, rent agency for cabins, cottages lodging/accommod.
We offer stream fishing, wilderness fishing in smaller rivers and creeks, fishing in tarns and lakes, belly-boat fishing, trolling and fishing in put&take waters.
Courses in flyfishing with experienced teachers in good and easy accessible fishing waters. We have also experienced and skillful fishing and wilderness guides for you to hire.
No area in Sweden has the same fishing opportunities as we do. For example, our fishing license entitles you to fish on a area of approximately 250 square kilometers with about 400 lakes and tarns, of which approx.150 houses trout, char or grayling. In addition, there are about 220 km flowing water in the area. In river Österdalälven, our pride, you can experience a fantastic fly fishing for mainly grayling, but also trout. You are always welcome for fishing in Älvdalen.
For more info contact:
Älvdalens Fiskecenter
Ribbholmsvägen 26
796 31 Älvdalen
Sweden
Phone: +46(0)251-12344
www.alvdalenfiske.se
E-mail: info@alvdalenfiske.se
---
Flyfishing in Sweden
We offer guided flyfishing in river Lungsjöån and river Borrsjöån.
River Lungsjöån magical trout fishing near Bjursås. Wonderful 8 km long private stretch, max 7 fishermen per day. This stretch offer a wide varity of stream characteristics and we fish catch-and-release.